"If you can Think of it, We CAN make it!!"
One of the specialty jewelry items we offer is YOUR ideas come to life! Another happy customer just received their custom engagement ring that he made up for the love of his life! Heart shaped blue sapphire and heart shaped ruby are featured with a round 80 point diamond plus side diamonds for over one carat total weight of diamonds. And of course: she said YES!!!
Let us help you create an heirloom to last many lifetimes!!!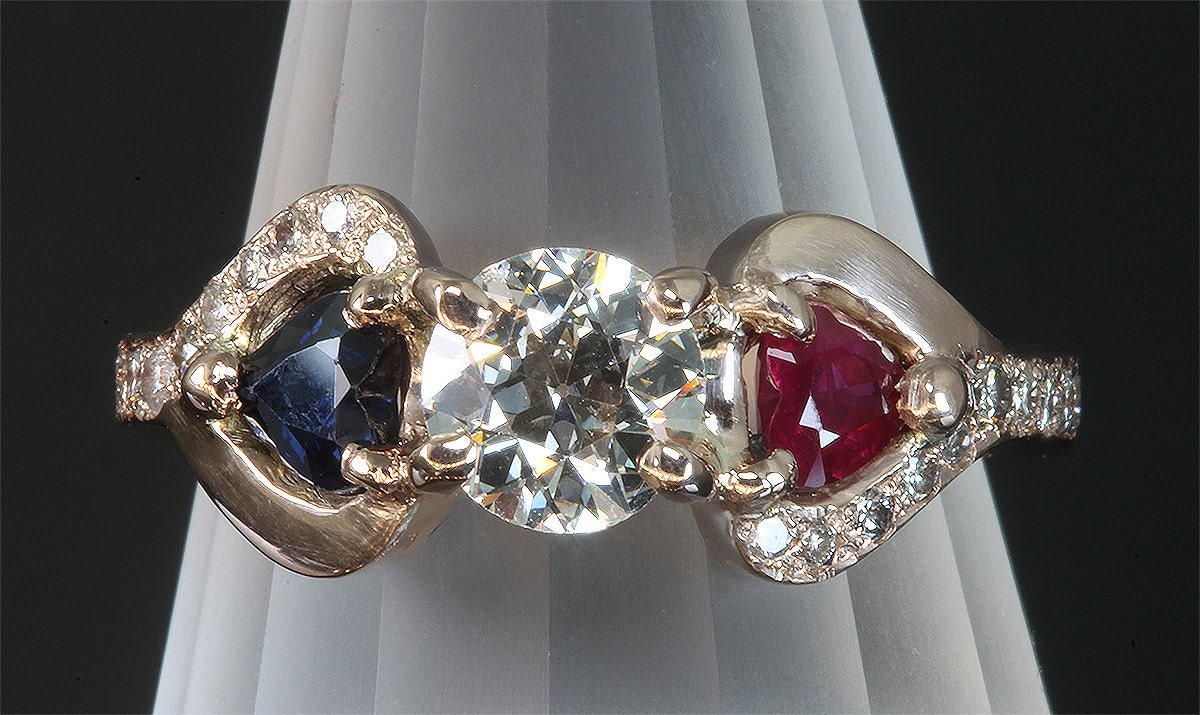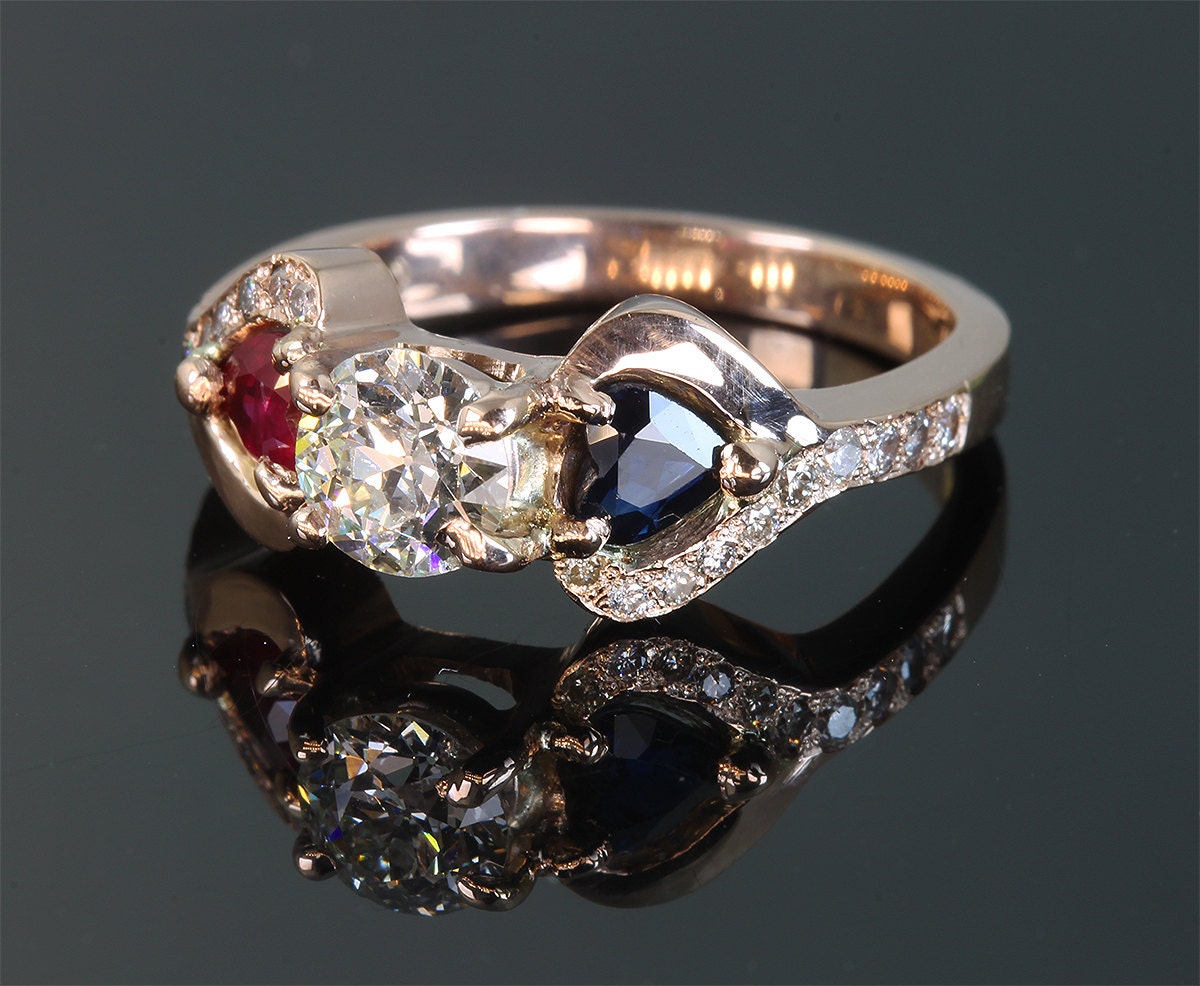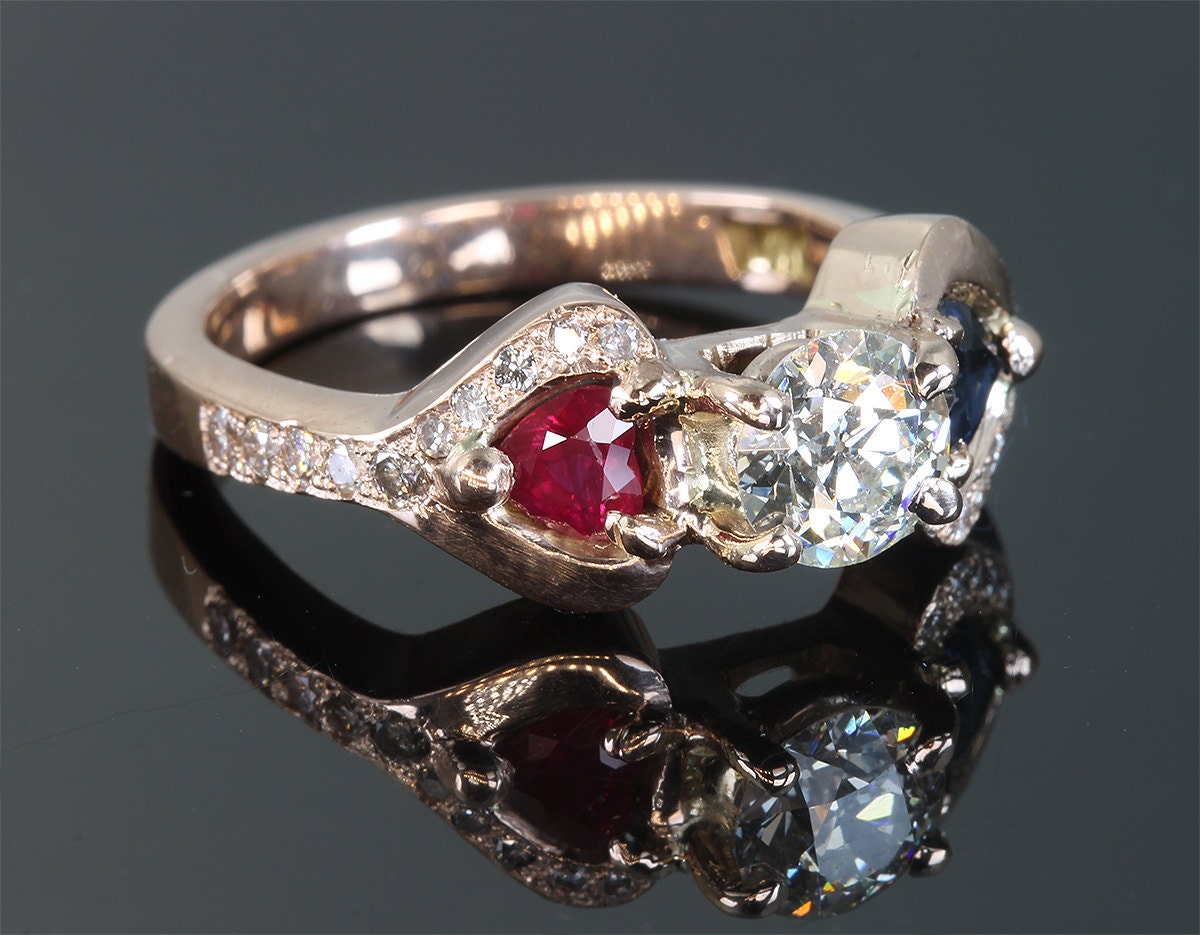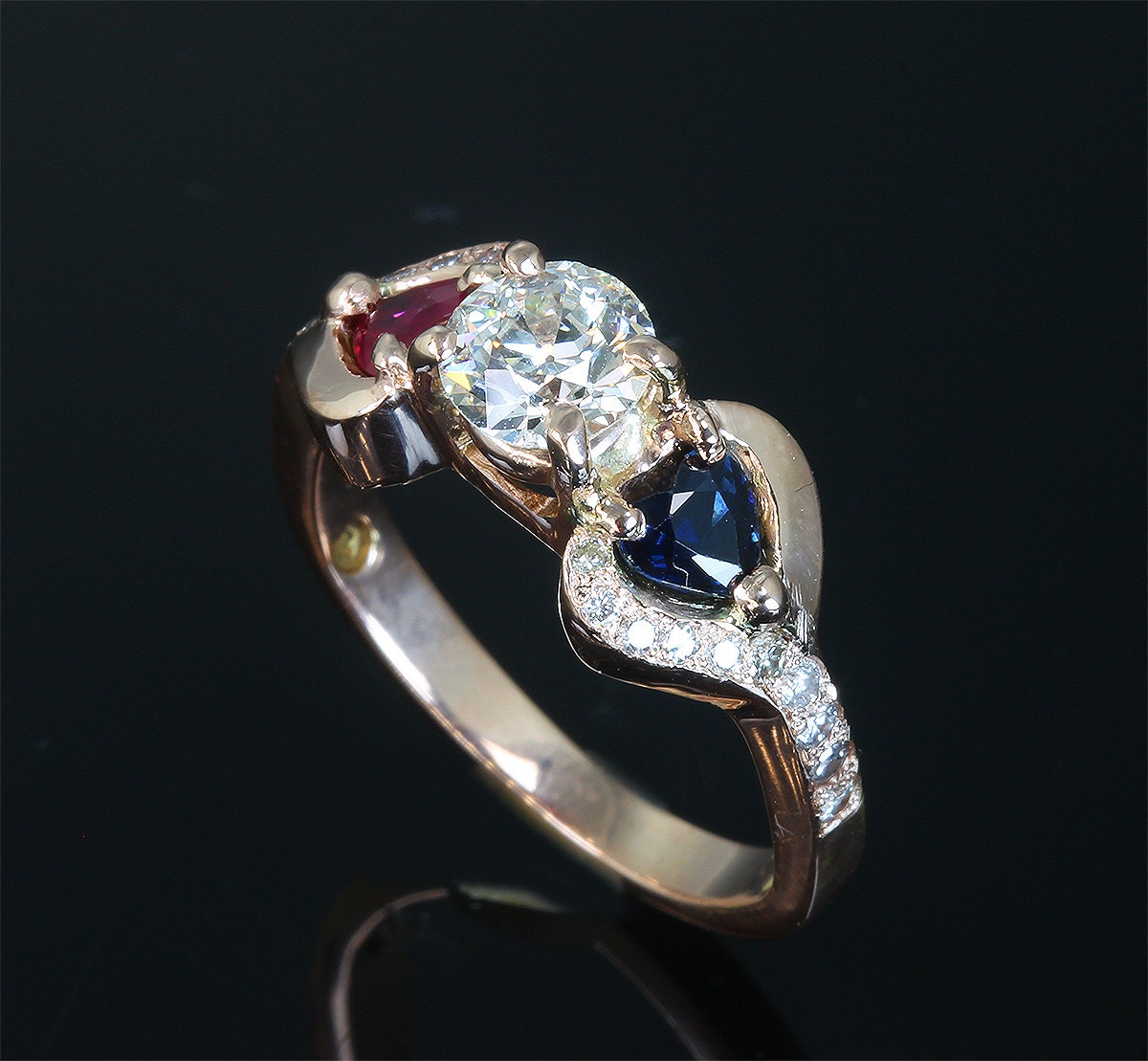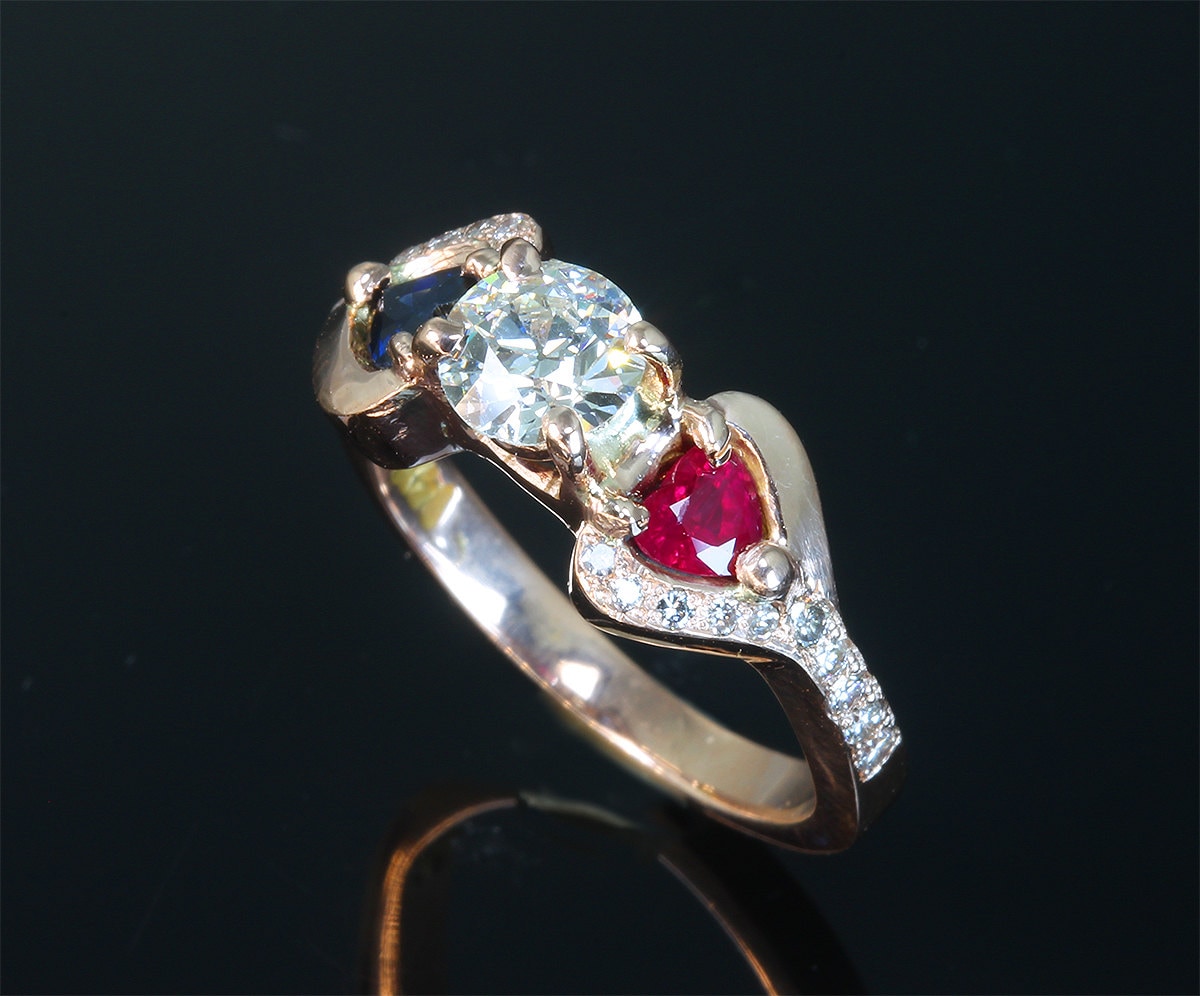 Happy customer!! Happy jewelers!!